La Tortillería Horizontal
In collaboration with Andreas Krüger Foncerrada, Maio Alvear, Santiago Marín de Buen and Haegen Crosby.
Mexico City, Mexico. 2016
La Tortillería Horizontal fue una plataforma cultural que invitó al público a hacer sus propias tortillas y ser parte de una serie de charlas, talleres, conciertos y comilonas girando en torno al maíz; su importancia cultural y las problemáticas impuestas por el maíz transgénico.
La tortillería horizontal was a cultural platform that invited the public to make their tortillas and participate in a series of lectures, workshops, concerts, and comilonas that revolve around corn, its cultural importance, and the problems imposed by genetically modified corn in Mexico.The space was open for a month and was located in Coyoacán, south of Mexico City.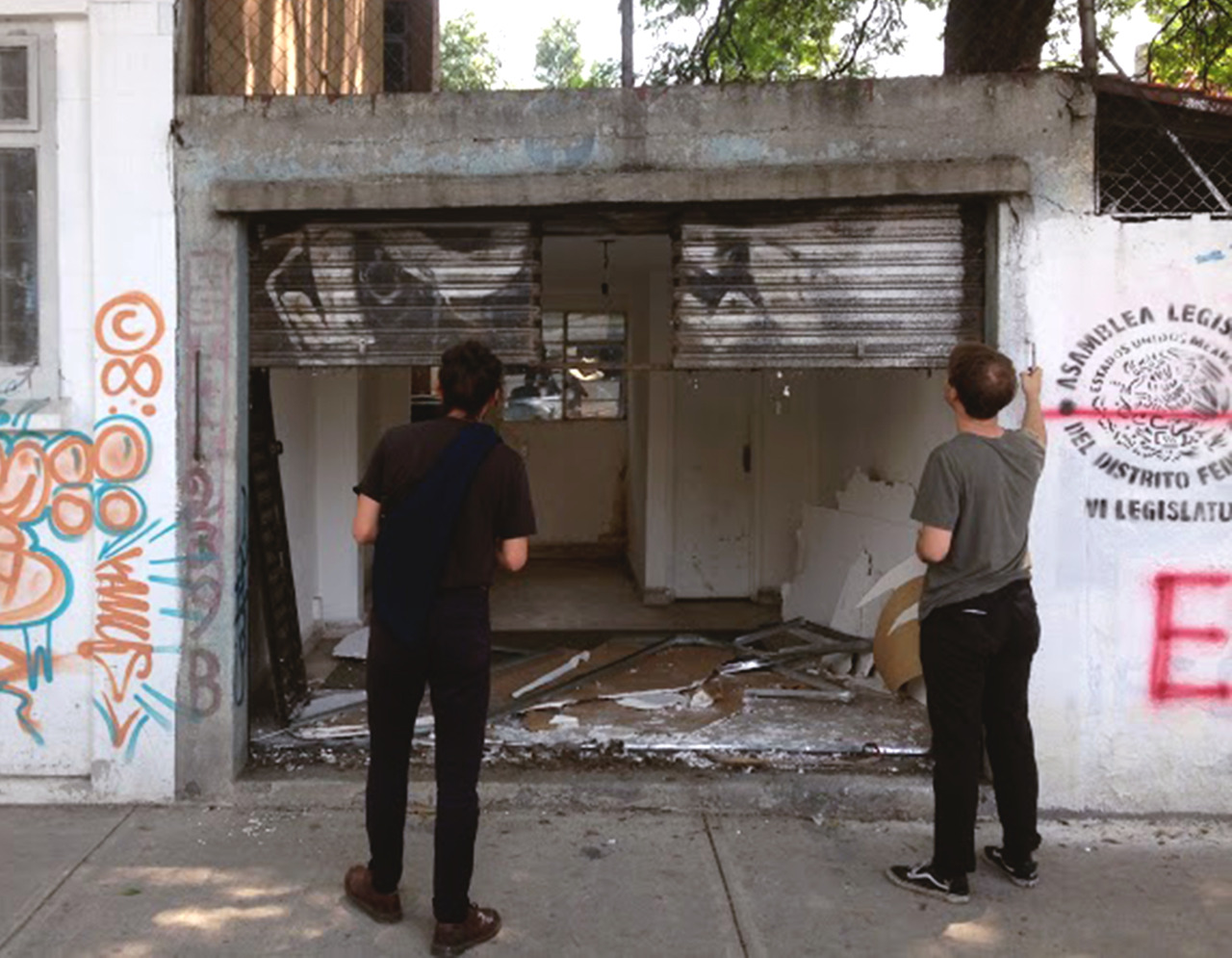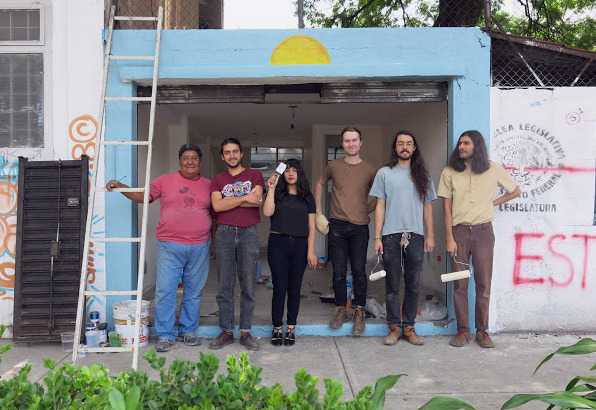 ¿Por qué trabajar el tema de la tortilla y el maíz?
Why focus on the issue of tortillas and corn?
El maíz es posiblemente uno de los símbolos de identidad cultural más importantes que tenemos en México. A menudo lo reducimos a alimento base de la dieta mexicana, pero en él convergen una cantidad de factores culturales, sociales, económicos y ambientales que van mucho más allá de verlo como un simple alimento.

En la tortillería horizontal invitamos a que la gente hiciera sus propias tortillas y se echara un taco con nosotros, todo esto sin costo. El espacio albergó un comal y una variedad de prensas para que la gente elijiera cómo hacer sus tortillas con la masa directa de San Gregorio Atlapulco en Xochimilco. Durante este proceso tortillero, se generaron conversaciones sobre el maíz más allá de verlo como un simple alimento.

Además, contamos con una biblioteca del maíz y temas entrelazados para que la gente pudiera consultar material relevante. Paralelamente, organizamos charlas, talleres y otros eventos para abordar la complejidad del tema del maíz desde diferentes ángulos.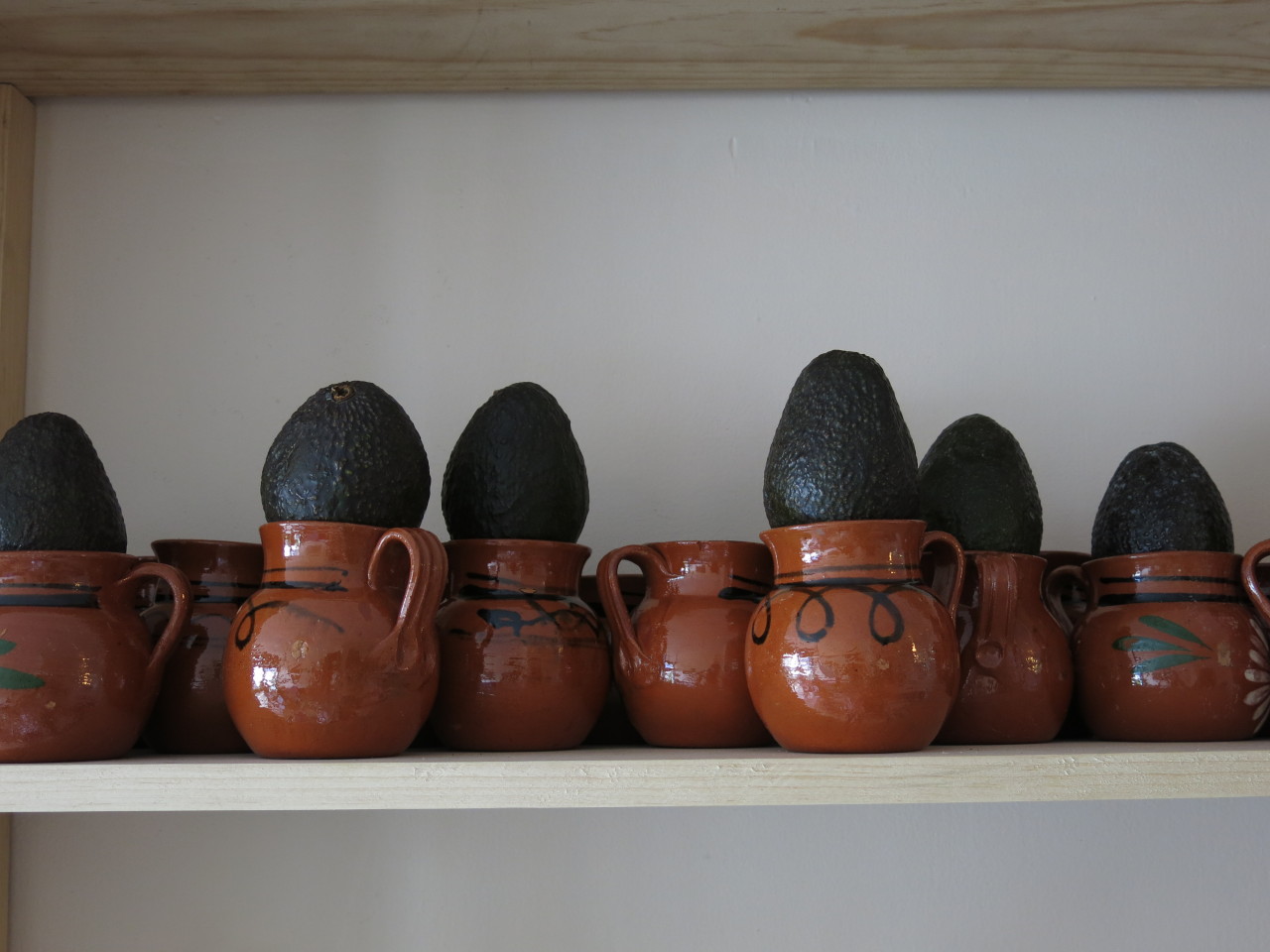 Corn is one of the most important symbols of cultural identity in Mexico. We often reduce it to the primary food of the Mexican diet. Still, several cultural, social, economic, and environmental factors converge in it that go far beyond seeing it as a simple food. At the tortilleria horizontal, we invited people to make their tortillas and eat a taco with us at no cost. The space housed a comal and a variety of presses so that people could choose how to make their tortillas with direct dough from San Gregorio Atlapulco in Xochimilco. This tortilla-making process generated conversations about corn beyond seeing it as a simple food. In addition, we housed a library of corn and interlocking topics so that people could refer to relevant material. At the same time, we organized talks, workshops, and other events to address the complexity of the corn issue from different angles.
La Tortillería horizontal va al muca Roma
Tortilleria Horizontal travels to muca Roma
La tortillería horizontal impartió un taller en el muca Roma. A partir de preguntas asociadas al maíz, su situación comercial, cultural, etcétera, los participantes fueron invitados a respondercon otra pregunta. Poco a poco se generó una cadena de preguntas y el objetivo fue alejarla lo más posible del tema inicial, todo esto va siendo representado en una suerte de cartografía de la curiosidad.

Los elementos que conformaron la tortillería horizontal: las prensas, el comal, la masa y la biblioteca viajaron al muca Roma. El traslado fue documentado; y el resultado proyectado en la tortillería provisional que se montó en el museo. Ambos sitios quedaron vinculados a través de la representación y la reproducción del entorno que los separaba.

En el espacio museístico, la tortillería y sus prácticas se transformaron, se impartió el taller de la cadena de preguntas asociadas que estuvo dirigido al público más heterogéneo posible.


Material impreso
Printed matter
Creémos que proveer información sobre el maíz en el mismo papel que envuélve un kilo de tortillas, o el que sirve de asiento para un taco debe ser la forma más efectiva de llegar al comensal.
We think that providing information about corn on the same paper that wraps a kilo of tortillas, or the one that serves as a seat for a taco is the most effective way to reach the diner.
La Tortilleria Horizontal was a recipient of the 2015 IMPACT Award.


This initiative was only possible thanks to the Center for Art and Public Life at California College of the Arts, and the anonymous donors whose generosity made the IMPACT Social Entrepreneurship Awards possible.

The award encourages collaborative interdisciplinary teams to develop and actualize a social innovation project. All projects address a specific need in a local, national, or international community that exemplifes interdisciplinary engagement and community collaboration.